Amaze Early Education & Active Centres- Queensland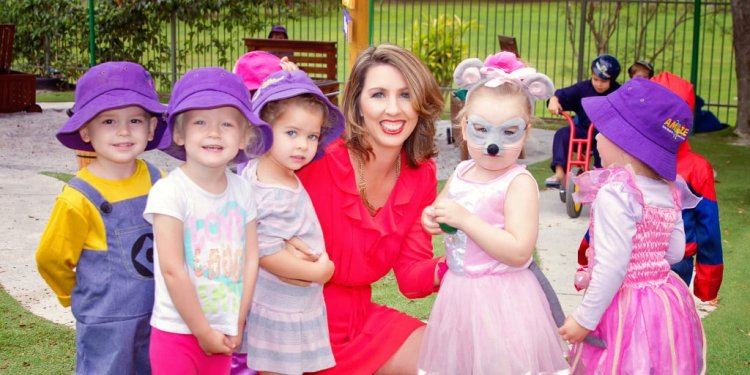 About Amaze
Amaze Early Education Centres are loving, lively environments wherein children may develop themselves via play-based learning using a wide range of materials. They encourage children's overall development in terms of self-confidence, independence, cognitive organisation, and the capacity to work and interact with others. The Gold Coast, Logan, Ipswich, and Brisbane child care centers are owned by two sisters, Lucy and Alison, as well as Alison's husband Phil and his parents, Bruce and Christine. Lucy and Alison both have Masters degrees in education and have taught at a variety of Gold Coast institutions. They are well aware of the importance of early childhood education in the preparation for school and have practical experience with it. With six children between them, they understand how tough it can be to balance children, work, and life. Their goal is to create a secure and comfortable atmosphere for your children to learn and expand in, so parents don't have to worry regarding child care. Lucy and Phil are heavily involved in the day-to-day functioning of Amaze and collaborate closely with the center directors. Each member of the Amaze team is properly certified and schooled in Child Care, ensuring that your children are attended by a staff who are not only qualified but also has experience working with young schooling. They encourage new students who want to get job experience, but they are not hired at the center since they value providing the best possible care for children.
Amaze Founders
Lucy Cook, Master of Educational Studies, is a Co-founder
Lucy was certain she knew exactly what parents wanted from an early childhood institution because she was a teacher with a commitment for early childhood and the mother of four sons. Lucy and her sister Alison Mazey (also a primary teacher) founded Amaze Early Education Centre in 2008, following years of working at the management level in schools.
Phil Mazey, Masters of Business Administration program, is a Co-founder
Phil has a degree of business skills and has worked on the Gold Coast for many years in top business roles involving Sales and Marketing, as well as an MBA degree holder. Phil and his wife Alison have two children, Oscar and Zoe, who attended ''AMAZE'' Child Care Centres before starting school.
Childcare fees
The costs for each center are different. It is recommended to call your local center, where you may get a price depending on your subsidies. They have an all-inclusive price for all school care programs to guarantee you receive the most refund possible. All trips, after-school dancing, and sports programs, and excursions are all included in the daily cost.
Kids adore sundicators stickers.
Stickers for sundicators Save the Skin of Children!
They adore sundicators stickers and are happy to be the first childcare company in Queensland to use them. These entertaining and helpful stickers are now used in all of the childcare centers, before and after school care, and vacation care centers. The kids like wearing the stickers and are thrilled to learn how to care for their skin by seeing the sticker change colour when it is time to reapply sunscreen. The revolutionary colour-shifting technology of sundicators detects your daily amount of UVA and UVB (wide spectrum) exposure.
Using sunscreen on the sundicators mirrors the SPF protection that sunscreen provides your body.
UV light causes colour alterations.
Sunscreen is applied to the skin, and the Stickers or Bands are worn.
Bands and stickers are one-time usages only.
Waterproof.
It is compatible with any sunscreen.
Skin cancer is a commonest cancer in Australia, yet it is mostly avoidable, especially if children are protected from an early age. By limiting children's exposure to UV light, you can reduce their chance of getting skin cancer and melanoma later in life. Sundicators make it entertaining and easy for children to recall to reapply sunscreen and when to avoid or cover up from the sun!
Job Offerings
Join the team in their work, Do you have a strong desire to motivate children as they embark on their educational journey? Do you like assisting kids in realising their full potential?
They are seeking energetic, outgoing men and women to join the childcare crew. If you believe you would be a good fit for their team, please direct your resume to
[email protected]
Contact Details
PO Box 650,
Mudgeeraba Qld 4213
Mr. Biller's team wishes Amaze all the best!