Boylans Garden World- Bargara Rd Kalkie
Boylans Garden World, Bargara Rd Kalkie is committed to providing the best possible service at competitive prices.  The nurseries will provide competent and attentive service in a relaxing setting for you and your landscape.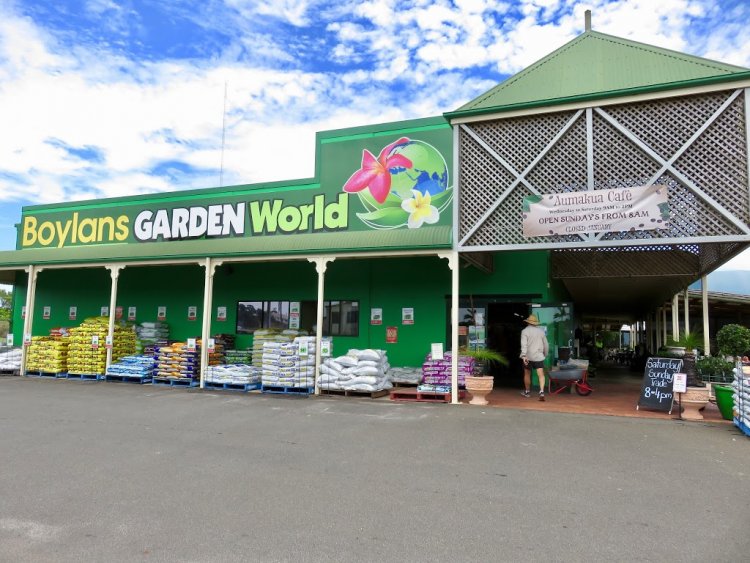 Boylans Garden World Bargara Rd Kalkie prioritise quality above quantity in all of their business projects and guarantee that all the clients' expectations to be satisfied. They also take care of any other specific requests you may have. They are a Queensland-based, Australian-owned, and maintained company. The services are available throughout Bundaberg and the nearby areas. They are pleasant, professional, and committed service providers.
Boylans Garden World
Boylan Garden World is around 5 to 10 minutes east of Bundaberg, on Burnett Heads Road in a rural environment, and about 5 minutes from Bargara. They are a family-owned and operated garden store that has been in the same location for almost 20 years. The nursery has a large selection of materials for your gardening requirements. Fruit trees, berries, and grapevines are among the many food crops available. With lawn care and lawn seed options, you can get your grass in shape. They take pleasure in providing good old-fashioned pleasant customer service, so if you're searching for ideas or guidance, give them a call.
Broad varieties of pots for your plants are available. Cheapest Cement and concrete mix available place Bundaberg starting from $
Kelly's In The Garden Café

A Cafe with a view a beautiful view of the nursery, the cafe is tucked in a lovely garden location.
Kelly's In The Garden Cafe is open from 9 a.m. to 2 p.m. on Wednesdays through Fridays, and from 8 a.m. to 2 p.m. on Saturdays and Sundays. On Mondays and Tuesdays, the cafe is closed. Breakfast, lunch, snacks, coffee, high tea, tea, and scones are just a few of the options.
Walk-ins are accepted.
Catering
It's ideal for groups.
Children will enjoy it.
Undercover seating is available outside.
Reservations are required.
Take away option available.
Dogs are allowed.
Plants & Stocks Available
Plants They provide a large selection of popular garden plants that are sun-hardened and ready to plant in our area. Fruit trees and edibles, hedges and screening, cactus and succulents, palms and trees, Australian native trees and plants, bonsai, and water plants are all available as seedlings. Trees and shrubs are more advanced, as well as ground covers, flowering plants, and shrubs. Hanging baskets and indoor/shade plants. Erica Vale and Mr Fothergill's seeds. Growers' plastic pots, forestry bags, and seed trays are on hand.
Atlantis, Aquarius, glazed, terracotta, UV rated plastic, Chinese ceramic, bonsai, lightweight terrazzo, marble, troughs, contemporary lightweight plastic, and self-watering are among the pots and urns that are updated on a regular basis. Concrete statues and plinths are light in weight. Water features, pond liners, ponds, and pumps are all available. Bird netting with shade fabric. Wall art, wind chimes, mirrors, doormats, excellent artificial plants, and indoor decor pots are all examples of home decor. Potting mixes, mulches, composts, soil improvers, and pebbles are all available as bagged soil mixtures. Garden equipment and accessories, as well as wooden pegs and shade cloth, are all available. Pest and disease control solutions for the garden. Fertilisers and chemicals for the garden. Hydroponic supplies are available. Parts for irrigation.
Cement Prices
They have the cheapest cement and concrete prices in Bundaberg and Bargara
Concrete 20 kg $9.90
Concrete 30 kg 12.20
Cement GP 20 Kg $8.90
Mortar 20 kg, $11.90
Pets and other bulk landscaping supplies are also available.
For more information, visit
Website: https://boylans-gardenworld.business.site/
Email: [email protected]
Address: 853 Burnett Heads Rd, Bundaberg QLD 4670 Australia
Telephone: (07) 4159 3281 / (07) 4155 6513