Raising Covid 19 Vaccination Scams - Australia
In the past few months, Australian citizens are facing a lot of scam texts, voice calls, emails regarding the Covid-19 vaccination. Raising Covid-19 vaccination scams have made a major loss to the majority of citizens.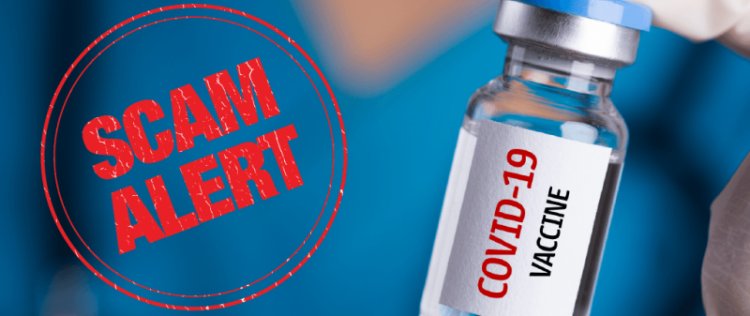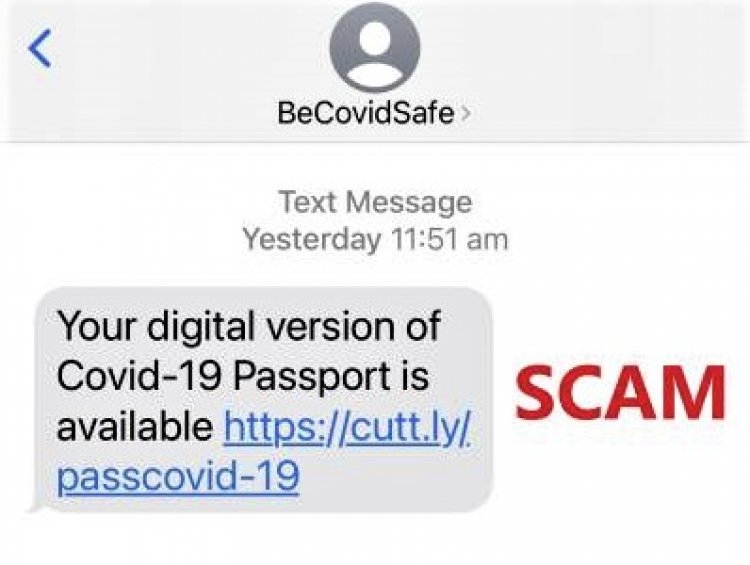 What to Look Out For When It Comes to Vaccine Passport Scams? Countless Australians are scammed each year, whether online, over the phone, in the mail, or in person. Scamwatch.gov.au, www.cyber.gov.au, and the Australian Competition and Consumer Commission's website are dedicated to alerting consumers about fraudulent and dishonest practices. As COVID-19 limitations for vaccinated individuals begin to relax in some regions of Australia, Scamwatch is warning people to be cautious of vaccination passport frauds. These may appear legitimate, but they are a trick intended to steal your personal information. If you receive a text message or email claiming that vaccination passports are now accessible by clicking a link, delete it immediately. Please do not click the link.
Flubots
Many Australians have been receiving scam text messages regarding missed calls or voicemails since August 2021. Scamwatch had received over 5500 reports of these frauds less than 3 weeks after they were initially disclosed. Scams like these have long been an issue in other countries. The text messages instruct you to click on a link to download an app that would allow you to listen to a voicemail message.
The Flubot can send SMS to both Android and iPhone phones. Do not click or tap on the link if you receive one of these messages. Immediately delete the message. The SMS message usually starts with 5-6 unusual lowercase letters or digits, followed by a message stating that you have a missed call or voicemail message. There might be numerous spelling errors in the SMS message. Here are a few illustrations.
ab12c3 Nfw voice yessage received
gh6tr7 Voicemail message receiied
Don't fall for COVID-19 vaccine scammers.
Scamwatch warns that there have been complaints of possible frauds involving fraudulent COVID-19 vaccination websites. Those who wish to be vaccinated should do so through a legitimate source.
Scamwatch recommends accessing the COVID-19 Vaccination Eligibility Checker on the healthdirect
Website: covid-vaccine.healthdirect.gov.au/eligibility
Scamwatch is receiving reports of scams involving COVID-19 vaccines, including those requesting payment for vaccines or priority access to vaccines, offers to parcel vaccines, offers to pay money as an opportunity to make money in the Pfizer vaccine, and fake surveys offering rewards or instant access to vaccines. To prevent being duped by a vaccine hoax, follow these steps:
Don't give them your personal information if they approach you about the vaccination.
Don't click on links in emails or text messages you don't anticipate.
COVID-19 vaccinations will be free for everyone residing in Australia, therefore don't pay to be on a vaccination list.
You cannot pay for instant access to vaccination, so don't pay for it.
You won't need a doctor's prescription to be vaccinated.
It's a fraud if you're asked for any of these by someone claiming to have COVID-19 vaccinations. Remember that fraudsters might mimic the authorities, so be cautious when you receive unexpected contact or messages. Always get phone numbers from legitimate government websites on your own.