Top 5 Plumbers- Canberra
All plumbers are subjected to a 50-point examination, which encompasses everything including feedback, rankings, record, experience, concerns, satisfaction, reliability, and pricing to overall quality. We've taken the liberty of compiling a list of the top 5 plumbers in Canberra. Continue reading to find them out.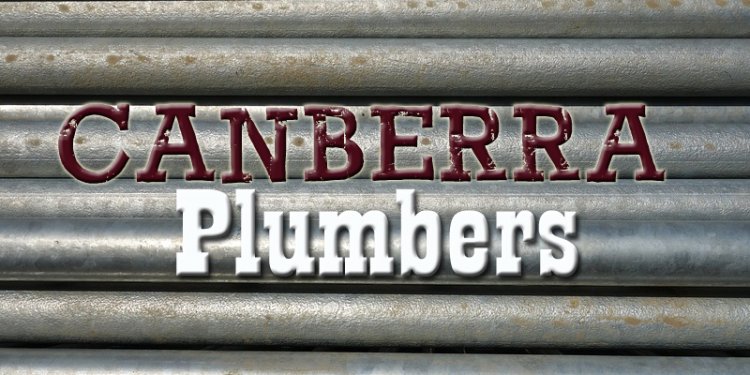 Around 800 BC, the world's earliest plumbing systems were introduced. Aqueducts and pipelines were built by the Romans to transport water across the countryside to dwellings, wells, fountains, and baths. While innovative at the time, key principles are still present in today's contemporary plumbing. With water being such an important aspect of our lives, it's no wonder that plumbing has become a complex task.
1. Woden Valley Plumbing & Gasfitting
Woden Valley Plumbing & Gasfitting Since 2003, Functioning with intellectual honesty has allowed them to develop from a tiny company to a well-established family-owned firm. They became one of the most trusted and preferred plumbing businesses in the area following upwards of 20 years of service. The firm was built on the dedication of its employees and the support of the wonderful Canberra neighborhood and consumers. They are committed to delivering high-quality workmanship and services that guarantee client happiness. They are always employing the most up-to-date equipment and gears to meet the needs of the residence. They are delighted to provide elderly citizens discounts and special offers. For all areas of service calls, they are very well for their rapid response and same-day service delivery. Woden Valley Plumbing & Gasfitting is managed by a dedicated group of professionals.
Services
Drain Cleaning, Water Jet and Electric Eel, CCTV Camera Inspection, Flood Prevention, Excavation, Hot Water Repairs, Leak Detection, Gas Heating, Evaporative Cooling, Pumps, Tanks, Switches, Gasfitting & Installation, Pumps, Tanks, Switches, Gasfitting & Installation
Website: https://www.wodenvalleyplumbing.com.au/
Contact: 02 6288 5123/ 0407 212 565
Address: 82 Kalgoorlie Crescent, Fisher, Canberra, ACT 2611
2. Silva Plumbing
Silva Plumbing Service is a Canberra-based plumbing firm owned by a family. The company is user-friendly, adaptable, and well-equipped to capture new customers and maintain customer loyalty. Their staff specialises in clogged drain repairing, gas appliance installation, repair, and replacement, as well as hot water and gas insights. They are assured because they always function in a way that assures a quick outcome. The crew uses the most up-to-date plumbing machinery and techniques. The firm ensures that its employees are skilled in all aspects of plumbing, drainage, and gas fitting, as well as having good interpersonal skills. Silva Plumbing Service is delighted to offer the finest quality plumbing services. They also have gas plumbers and gas fitters on call 24 hours a day, 7 days a week to assist with any emergency.
Services
Residential, Commercial, Industrial, Burst Frozen Pipes, Underground Services, Roof Leaks, Downpipes, Gutters, Blocked Storm Drains, Gas Appliances, Pressure Problems, and Issues, Hot Water Systems, Irrigation & Reticulation Systems
Website: https://www.silvaplumbing.com.au/
Contact: +61-262232263
Address: 4/8 Petrie Plaza, 1st Floor Savings House, Canberra, ACT 2601
3. Water Tight Canberra
Water Tight Canberra is a pleasant team of Canberra plumbers with extensive training and a reputation for outstanding client service and technical expertise. Tom Martin started the firm in order to give the best plumbing services in the market, and he is also a prominent board member of the ACT Master Plumbers Association. Their plumbers are constantly equipped with the most up-to-date technical tools and equipment, such as sewage drain cameras, jet rodders, and leak detecting devices. For your faith and inner peace, all of their services are backed by a lifetime craftsmanship guarantee. They are specialists at detecting and resolving issues that have arisen on your property. Water Tight Canberra's business operations include customer care and obligations, product offerings, and employment responsibilities, to name a few. They provide free service estimates.
Service
Emergency Plumbing Services, Gutters, Downpipes, Gas Fitting, Blocked Drains, Hot Water Systems, Toilets, Leaking Taps, Shower Repairs, Renovations, Rainwater harvesting, tanks and pumps, overpressure protection, leak detection, and burst pipe repairs are all services that they provide.
Contact: +61-261959991
Address: 15 Moore Street, Level 4, Canberra, ACT 2601
4. Rydeau Plumbing
Rydeau Plumbing's crew is knowledgeable in all sorts and degrees of plumbing services. Rydeau Plumbing has 20 years of expertise in the business and guarantees exceptional craftsmanship on every task. Rydeau Plumbing is a family-owned and runs business with experienced service experts on call 24 hours a day, seven days a week. Rydeau Plumbing is a trained, certified, and qualified plumbing company that uses cutting-edge technology, high-quality materials, and best-industry practices to provide cutting-edge workmanship. The service professionals at Rydeau Plumbing work swiftly and efficiently, saving clients time and money.
Services
Repairing or replacing clogged drains, broken pipes, detecting leaks, repairing showers and toilets, performing bathroom restorations, and much more are all part of the plumbing services offered. Gas fitting, gas hot water, and electric hot water heaters are all handled by Rydeau Plumbing. Rydeau Plumbing specialises in plumbing for childcare centers, nursing homes, and industrial sectors.
Website: https://rydeauplumbing.com.au/
Contact: 02 6188 8011
5. Plumbing Services by O'Neill & Brown
O'Neill & Brown Plumbing Service (ONBPS) specialises in a vast range of plumbing services, that include hot water system repair, drain or sewer unblocking, and plumbing installation and renovations. ONBPS plumbers have been providing general and precautionary plumbing services in Queanbeyan for more than 50 years. The crew is trained to handle potentially harmful gas leaks as well as maintain gas connections and appliances. ONBPS does not hire contractors, thus all plumbers are directly hired by the firm. ONBPS plumbers take pride in their job and only use high-quality, genuine parts and supplies that will last a long time.
Services
Emergency Plumbing Service is available 24 hours a day, 7 days a week. Unclogging clogged drains, Toilet suite maintenance and replacement, Plumbing fixtures in the bathroom, laundry, and kitchen are all in need of repair. Servicing and replacing hot water heaters, Repairing the roof and gutters Taps and showers are serviced and replaced. The gas service is operational.
Contact: 02 6190 7710
Address: 20 Spongolite St, Beard ACT 2620, Australia