Top 5 Pest Control Services- Brisbane
In Brisbane, Australia, pest-related issues, particularly termites, are a major source of concern for residents and business owners. Here are the top 5 pest control services in Brisbane.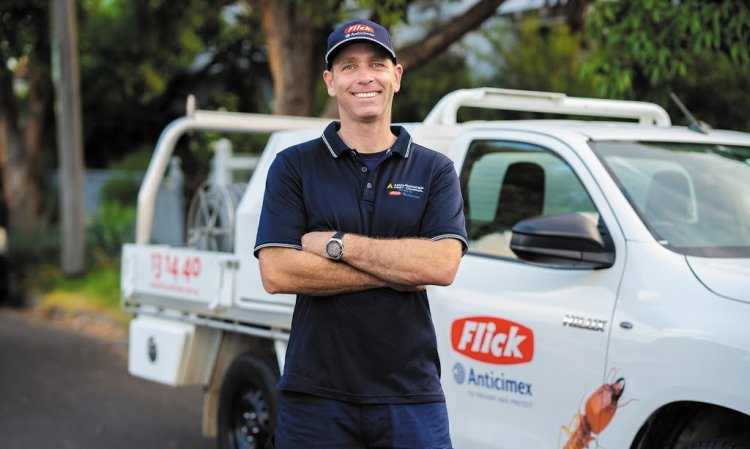 Locals typically regard it as an annoyance since it results in additional costs and expenses. Insecticides and pesticides have a harmful impact on both human health and the environment. As a result, the pest problem should not be ignored. To assist you, we have compiled a list of the finest pest control services in Brisbane, who are specialists at eliminating your insect issue while reducing the detrimental effects of such treatments on health and the environment.
Flick Pest Control
Flick Pest Control is a family-owned and operated pest control company. The firm offers cheap pest treatment for both residential and commercial buildings. The firm was founded by William Albert Flick. The firm and its whole team of exterminators carefully adhere to the industry's norms and laws. They offer a staff of local pest controllers with a wealth of pest management expertise and understanding. They are experienced in formulating and delivering programs tailored to Brisbane. Flick Pest Control is dedicated to providing all Brisbane residents with safe and effective pest control services. They are proud of the fact that they have been guarding Brisbane for over a century. They can also give cost-effective washroom hygiene services. Springwood, Forest Lake, and Beenleigh Cities are served by a team of Brisbane technicians who are always willing to serve.
Services
Food Pests, Feral Cats, Fleas, Fruit Fly, House-Fly, Mouse, Millipedes, Moth, Rodents, Rabbit & Woodmoths, Spiders, Termites, Cockroaches, Rats, Mice, Flies, Birds, American Cockroach, Opossums, Snakes, Bed Bugs, Bees, Wasps, Beetle Species, Black House Spider, Blowfly, Brown Widow
Address: 352A Bilsen Road, Geebung, Brisbane, QLD 4034
Website: https://www.flick.com.au/brisbane-pest-control/
Contact: 07 3638 4100 / 1300 351 719
Bruin Pest Management
Brisbane is proud of Bruin Pest Management. It is a small business, but it is fiercely competitive in terms of the services it provides to its clients. They are up to speed on the most up-to-current pest control technologies, resulting in a good outcome. Not only is the firm renowned for its technological skill, but it is also known for its excellent customer service - undoubtedly a company worth your money.
Services
Pest Control, Termite Control, Bed Bugs, Bird Control, and Rodent Control.
Address: Brisbane, Sunshine Coast, Warwick & Surrounding Areas, QLD, Australia.
Website: https://www.bruinpest.com.au
Contact: 1300349177
Trusted Pest Management
Trusted Pest Management is one of Brisbane's most well-known and professionally licensed pest control businesses. The firm is operated by a team of highly certified and trained field working specialists who are constantly concerned about the health and safety of their clients. They employ and recommend a one-of-a-kind safety strategy that safeguards children, pets, food, and the environment against harmful and poisoned substances in the market. The inspections team at Trusted Pest Management has over 20 years of experience and is educated, qualified, and skilled in all aspects of pest management including termite control. Their staff is quickly registered with Queensland Health, and the company is licensed by the BSA. With a licensed pest inspection team in Brisbane, Australia, they are specialists in delivering eco-friendly pest control services without harming humans or pets. If necessary, they can also repair probable entrance ways, restore damages, and install pest-restraining equipment.
Services:
Rodents, Termites, Beetles, Roaches, Ants, Bed Bugs, Spiders, Flies, Mosquitoes, Bees, Wasps, Hornets, Yellow Jackets, Fruit Fly, Mice, Rats, Opossums, Residential & Commercial.
Address: Shop 4, 508 South Pine Road, Everton Park, Brisbane, QLD 4053
Website: https://www.trustedpestmanagement.com.au/
Contact: 1800 801 223
1800POSSUMS – Possum Removal Brisbane
For more than a decade, 1800 Possums has been solving possum, rodent, and insect problems. To make pest treatment easier, they offer a 5-step procedure that includes a free consultation, property inspection, vermin eradication, property sealing, and warranty provides. You may also seek their services online to expedite the process.
Services
Possum control, Possum proofing, Rodent control, and Pest control.
Address: 27 Conon St, Lutwyche QLD 4030, Australia
Website: https://www.1800possums.com.au/
Contact: 1800 767 786
Reliance Pest Control
Reliance Pest Treatment is a pest control firm run by a family. The firm is dedicated to ensuring that all of your pest control needs are met to your fulfillment. Their techs are pleasant to work with and provide outstanding customer service. They continue to use the most up-to-date and effective procedures, as well as the safest and most effective treatments for any pest control issues. For your confidence and peace of mind, they gladly provide re-teat services. All of their expert services come with complete guarantees and the finest warranty in the business. They come with a unique solution to all of your pest problems and needs. Reliance Pest Control has developed a solid client base and reputation by offering customer-focused, tailor-made eradication services at all times, thanks to their years of industry expertise. Their staff of dedicated experts is properly licensed in Queensland and has been thoroughly verified.
Services
Spiders, Bedbugs, Mosquitoes, Termites, Mice, Rats, Cockroaches, Ants, Fleas, Bees, Wasps, Silverfish Commercial & Residential
Address: 8/125 Robertson Street, Fortitude Valley, Brisbane, QLD 4106
Website: https://reliancepestcontrolbrisbane.com.au/
Contact: 0477 557 202