Nutra Organics- The Healthy Food Company
Nutra Organics, the healthy food company is a family-owned business with over 20 years of experience. The goods, which include broths, plant protein, superfood lattes, kids' snacks, Multigrain bars, superfood mixes, and more.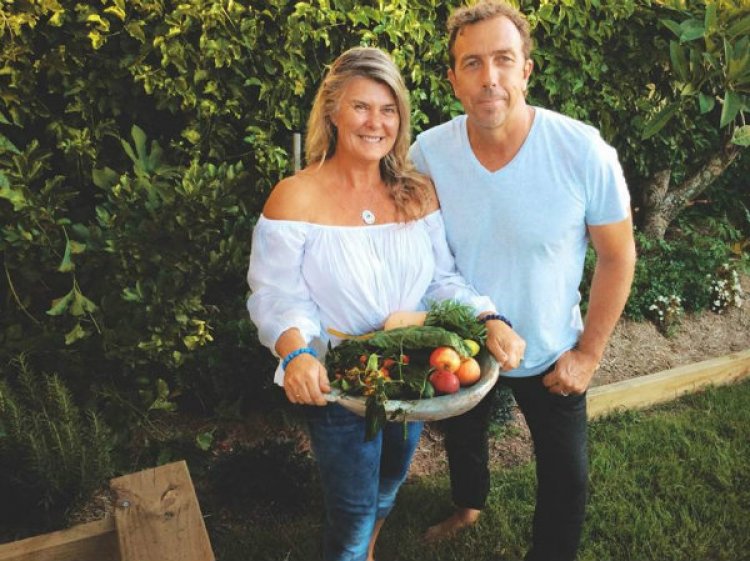 Nutra Organics are all verified and certified organic products that are packed with important nutrients to improve everyday wellness. This Australian company is also committed to supporting and contributing back to the environment and community, having cleaned up over 100 kilometers of the local coastlines, planted 2,000 trees, supplied 30,000 meals to Australians truly needy, and donated $30,000 to wildfire relief efforts.
Nutra Organics Story
Nutra Organics was founded in 1998. During those time in-store shelves, there was no such thing as organic. Healthy processed foods beat pure whole foods, and convenience overcame balance. Mark and Darlene Powell started Nutra Organics after experiencing the vitality, vibrancy, and excellent health that came with converting to an organic whole food diet. They wanted to give true, honest nourishment that not only tastes delicious but also enhances the health and wellness of families. They were looking for high-quality, ethical, organic whole foods to supplement the nutrients that families were lacking. Their constant dedication to producing high-quality goods that are created with authenticity and validated by scientific research has resulted in the variety that is beloved and trusted by families all around the world. What started as a garage hobby project has grown into Australia's most popular health food brand. Nutra Organics combine the purity of nature with the accuracy of science to deliver deep nourishment, support a healthy lifestyle and provide you observable results.
Mission
Everyone is busy in today's society! Most of us manage a tight schedule that makes our heads spin between job, family, socialising, exercise, and home life. It's not simple to look and feel our best, even when we work hard to take care of ourselves. Low energy, a weakened immune system, dull skin, poor gut health, and the struggle to eat a well-balanced diet Nutra Organics understands how difficult it may be to keep on top of everything. Their aim is to change your health and wellness with organic, honest, wholesome food products that give nutrients you can feel, outcomes you can see, and more confidence in your body, all while being environmentally friendly.
No Pseudoscience
Nutra Organics provides superior mindful nutrition that's simple to use, tastes great, and delivers on its promises. There is no such thing as pseudoscience. There are no artificial preservatives. There are no cheap substitutes. There are experts such as naturopaths and nutritionists who undergo research before the products reach the customers. Skin that glows, increased energy, a healthy gut, immunological protection, and feeling your best are just a few of the advantages you'll get. As a family-owned business, they only make what they need to feed their family. As a result, they never compromise with the quality. From their family to yours, only the best, most sustainable, and most effective goods and ingredients are used in preparing the products.
Purity
Whole foods that are pure and unadulterated. There will never be any artificial additions, chemicals, harmful toxins, or GMOs.
Powerful
There are no fillers in their product. For optimum assimilation and effects, be sure it's bioavailable and bioactive. To achieve excellent nutrition retention, use only the highest quality ingredients and use gentle drying processes.
Proven
Their team of naturopaths and nutritionists used large concentrations of scientifically researched ingredients and nutrients to develop every product. They make sure the products are safe with their repeated clinical trials.
Sustainability
They're in the midst of making the switch to entirely sustainable packaging. The majority of their product line is packaged in plastic-free reusable canisters, and all bars and most sachets are now biodegradable at home. All of the manufacturers and distributors are situated in Australia, with the majority of them being within a 100-kilometer radius of our office. Nutra Organics uses carbon-neutral carriers and ships orders in recyclable cartons or biodegradable envelopes. Their warehouse is paperless. Project Give Back is their direct contribution to assist our environment and communities in areas where they are most needed. You can see where they've made a significant difference with our current commitments.
Website: https://www.nutraorganics.com.au/
Address: The Wholefood Pantry Store, 2/2 Kite Crescent, Murwillumbah NSW 2484, PO Box 5086, South Murwillumbah NSW 2484
Opening Hours: Mon-Thurs 9 am-4 pm, Fri 9 am-3 pm
Telephone: (02) 6672 4798
Mr.Biller's Team Wishes All The Best!!