Top 5 Computer Repair Services- Brisbane
Computers have become very important in today's world because they are extremely accurate, quick, and can manage to accomplish a variety of tasks. Otherwise, manually doing such activities would take a significant amount of time. In case of any repairs here are the top 5 computer repair services in Brisbane, Queensland.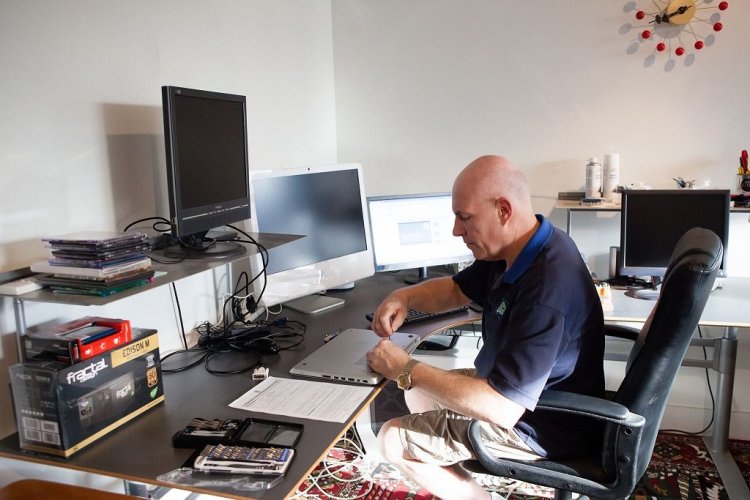 The twenty-first century has been a technological revolution several highly commercial and widely used technologies from the early 2000s have completely gone, and new tech has replaced them. In 2021, many entirely new technologies emerged, particularly in the fields of computer science and engineering. These new technologies are only going to get better, and they may even reach it into the hands of the average individual. Due to the heavy loads of work, it is common for a computer to get repaired. Here is the following list of the best and most well-known Computer Repairs in Brisbane. We compiled this list to assist you in finding the finest Computer Repairs in Brisbane.
1. Electronic Fix
The Electronic Fix has been in the computer repair business for over 34 years. The store services all brands and models of laptops and PCs, including those from Dell, Asus, HP, Toshiba, Sony, Lenovo, Acer, and Apple. They offer pleasant and knowledgeable experts that can handle any type of repair. Customers may get a free inspection and same-day service from their staff. All of their computer repair services come with a 3-month guarantee. Clients in the region may get their vehicles picked up for free, and the store provides high-quality repair services. Electronic Fix fixes any laptop, PC, or Mac that needs immediate service at a reasonable cost. Residential and corporate clients can use the company's computer and networking services.
Services:
Data recovery, virus removal, system crashes, and power outages are all addressed. Upgrades to SSDs and Memory, Malware and Trojan Removal, System Not Turning On or Boot up to an Error Screen, No Boot Device Error Message, Warranty Reports, Motherboard Reinstallation, and Replacements, Corrupt Software, Inspections and Quotes, and USB Port.
Website: https://electronicfix.com.au/
Contact: 07 3613 0029
Address: 5/17 Blackwood Street, Mitchelton, Brisbane, QLD 4053
2. Computer Zen
Toby Hazlett founded Computer Zen with one goal in mind that is to provide Brisbane residents with hassle-free mobile computer services at reasonable costs. By establishing a strong connection with its customers and delivering a high-quality, low-cost service, Computer Zen hopes to provide the finest service experience possible. Having the same tech by name and a single point of contact from beginning to end.
Services:
Repairing Computers (Mac Repairs & Laptop RepairsInternet security, Computer support (data recovery, virus removal, and maintenance), Computer Networking, and Computer training are all services that Computer Zen offers.
Website: www.computerzen.com.au
Phone: 1300 266 936
Address: 54/111 Eagle St, Brisbane City QLD 4000
3. Affordable Computer Repairs & Services
Mark Kotorac established Affordable Computer Repairs and Services in 2010 with the goal of offering a quality service with a high level of technical competence to home users and small companies. Customers can expect skilled, cost-effective computer repair services from the store, which specialises in PC, laptop, and Mac repairs, data recovery, and screen replacements. Their technicians utilise the most up-to-date equipment and have the greatest degree of technical knowledge to cope with the most sophisticated brands and models. they offer an assessment service at a reasonable cost. Customer satisfaction is guaranteed by Affordable Computer Repairs.
Services:
Blue Screens or Lines Across the Screen, Computer Crashes Defective Parts Replaced on Any Laptop, Desktop, Mac, or Server, Startup Problems-Computer Won't Boot Password Recovery, Software Fixes, Fluid Spills, Hard Drive Repair, Internet Connection Problems Office, Backup and Recovery, and Antimalware Service Contracts are available.
Website: http://affordablecomputerrepairs.com.au/
Contact: 07 3397 1215/ 0409 974 707
Address: 48 Octantis Street, Coorparoo, Brisbane, QLD 4151
4. TS Computers
Since its inception in 1995, TS Computers has earned a reputation as Queensland's premier computer repair shop, with local companies and computer users praising its rapid and on-time service. They are dedicated to sustaining TS Computer's position as a leading force in Queensland hardware support services via a mix of highly motivated employees and a deliberate program of continual development.
Services:
Laptop and desktop hardware repairs Virus eradication, software troubleshooting, home networking, corporate networking, and digital surveillance equipment are the services they provide.
Website: www.totalsolutioncomputers.com
Phone: (07) 3012 8851
Address: 167 Albert St, Brisbane City QLD 4000
5. Laptop Clinic
Laptop Clinic has been operating in Brisbane for more than 19 years and has a solid track record. The company provides high-quality computer and laptop repair services and employs highly trained experts. They can replace the screen on any brand of laptop or Mac. Through their dependable services, the staff ensures that client expectations are exceeded. They provide problem-solving services to their customers 24 hours a day, seven days a week. The team offers same-day delivery and the finest possible customer care, as well as free quotations for all of their computer and laptop repair services.
Services:
Excessive heating Issues, Fix iMac And Macbook, Circuit Board, Fix Dc Power Jacks, Water Damaged, Virus And Spyware Cleanup, Replace Broken Laptop Screen Repair & Replace Any Damaged Cables on Motherboards.
Website: mylaptopclinic.com.au
Contact: 07 3162 4168/ 0409 084 077
Address: 3/121 Oxley Station Rd, Brisbane, QLD 4075