BenchOn- Brisbane
BenchOn is a business located in Brisbane that attempts to connect unemployed people with short-term contracts with well-known IT firms and agencies. It contributes to economic and commercial growth by increasing employment stability.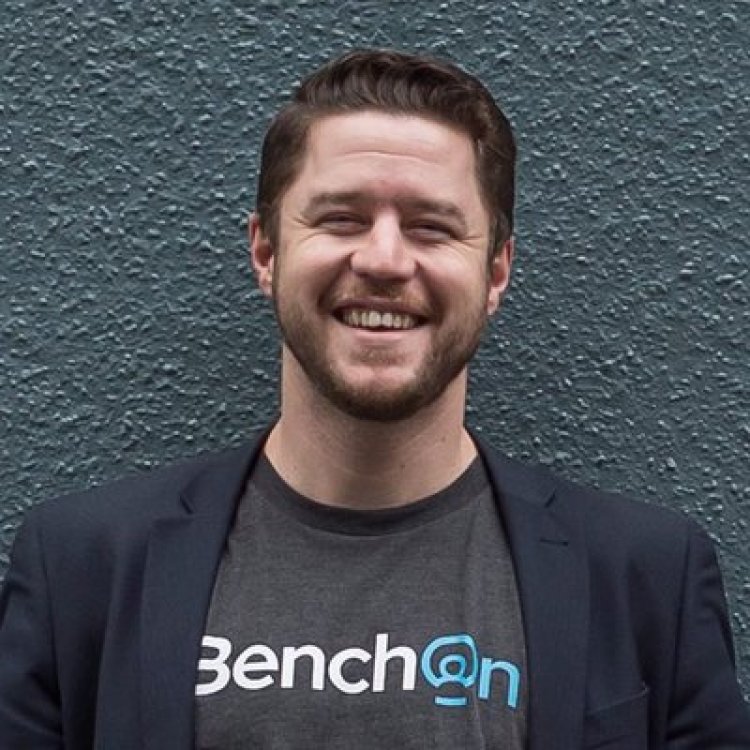 Despite growing at a faster rate, Australia's economy loses billions of dollars every year. Professional services marketplace solutions such as BenchOn, on the other hand, attempt to match idle personnel with short-term contracts from well-known organisations and agencies, supporting economic and corporate growth through increased employment security.
Tims's Story
Tim has a remarkable vision when it comes to problem-solving and creating win-win situations. Tim transitioned into business consultancy after 12 years as an army officer.
Tim is a retired Army Major. He served in the regular army for 13 years and then as a reservist for two years, performing missions in Iraq and Afghanistan. He was diagnosed with a degenerative back ailment when he returned from Afghanistan, and his Army career was cut short. He went on to earn two Master's degrees and oversee a $2 billion defence project, during which time he obtained a thorough grasp of how government interacts with the industry, or rather, how government interacts with industry in a broken way. After a few years in academia, he moved into business and worked as the Director of Strategy and Business Development for a US aerospace engineering firm, which was a fantastic position with a fantastic company and a fantastic opportunity.
BenchOn came to me after witnessing firsthand the problem of staff underutilisation in industry, as well as the damage that peaks and troughs wreak on enterprises. The system automatically connects an organization's demand for contingent specialised people, goods, and services to other firms that can best serve them. BenchOn's corporate products, which include an advanced Business Intelligence (BI) dashboard, may reduce project resourcing and supplier management expenses by up to 80%. These cloud-based applications provide an effective platform for managing industry participation and supply and demand matching for business initiatives.
Accomplishments
BenchOn has had tremendous startup growth and created brand value since its inception in 2016. Its distinct industry stance has allowed it significantly grow its customers and revenue numbers. BenchOn has recently accomplished the following milestones:
Over $50 million in agreements executed through the platform;
Over 300 corporate clients acquired; one of our clients' companies grown exponentially within one month of starting to utilise the platform;
The 1000 Job Pledge resulted in the creation of 30 additional full-time employment in the industry.
The First Concept That Was Rejected
Before launching a concept, it should be backed up with a large amount of data and real-world research to ensure that it makes financial sense and that sales and revenue estimates are accurate. Tim had experimented with another concept that he intended to get off the ground before launching BenchOn: a detachable cat door product. The plan was to sell to those who rented their homes. The device was attached to a conventional screen door and could be simply removed by unlocking the extension and drawing it away from the rails. Tim was overjoyed. He drew up the blueprints, but it wasn't until he got the first construction quotations that he discovered his research was off the mark.
Choosing the Correct Niche
The type of problem a company concept solves and if there is a large enough market for it should always decide how excellent it is. When considering starting a business, this should be the decisive factor.
Sources
Sub-contracting, Digital Marketplace, Construction, Manufacturing, Telecommunications, Defence, Affiliate Network Portal, Industry Network Portal, B2B, Consulting, Bench Management, Contracting, Employee Utilisation, Talent Sourcing Mining, Oil&Gas, Education, Health, Contingent Resourcing, Project Resourcing, Supply Chain, Supplier Panels, and Internal Employee Matching,
The Key to Putting Together the Right Team
Each corporation's recruiting methods are different. Never settle for a one-size-fits-all recruiting policy as an entrepreneur. Instead, they should approach the one that best fits their requirements as a business. Tim now leads a group of individuals that view their futures as intrinsically tied to BenchOn's success. Employees in his organisation have the flexibility to create something they can be proud of.
Tim's Entrepreneurial Advice
Most startups fail during the first two years of operation without having the right dedication. This is why entrepreneurs should be aware of the most typical blunders made by new business owners. Tim has mentioned three things that should be avoided in this regard. "The first step is to pick a solution that you don't care about. You must sincerely think that your product or service is assisting others, or you will not be able to get through the difficult times. Next, don't get carried away with the idea that it will be a huge success right soon. Things take longer at startups than you expect.
Website: http://www.benchon.com
Phone: 1300 0 23624
Headquarters: Gold Coast, Queensland
Mr.Biller's team wishes all the best!