Performa Invoicing
The proforma invoice software allows you to quickly build a short and clean proforma invoice and submit it to your clients. You can print the proforma invoice template or email it to your customer in a matter of seconds after downloading it in PDF, Excel, or Word format.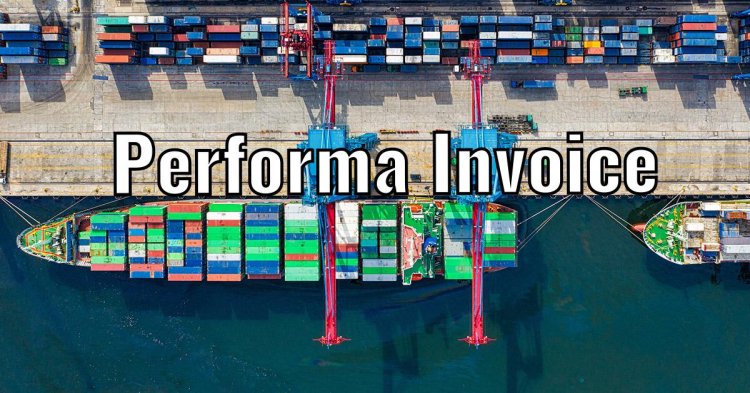 Concept of Performa Invoicing
A business invoice is not the same as a proforma invoice. A proforma invoice is generated before the goods are shipped or services are rendered, while an invoice is provided after the transaction has been concluded. A proforma invoice is therefore not the same as a standard quotation. A quotation is not contractually binding, while a proforma invoice binds both the seller and the buyer to conclude the deal if the terms agreed upon and specified on the proforma invoice are implemented. Although there is no fixed framework or directive for producing a proforma invoice, it is beneficial if a company will standardize the presentation.
Having a solid proforma invoice program with a few simple templates that can be translated to standard file formats like excel or word can really help major corporations work more efficiently. Please notice that before releasing a proforma invoice, a company must include any relevant VAT or GST. The proforma invoice platform includes models that are available online as well as sample data to assist you further.
Proforma invoice is a simple and free invoice template. With our easy online invoice builder, you can create a free invoice in minutes. The invoicing platform is feature-rich, with all of the tools you'll need to build a professional invoice. Simple and transparent invoices are the most efficient.
A successful invoice may include the following:
Details about the agency (which may be an individual or a business) that is making the invoice, including the logo.
An invoice number must be assigned to the person on whose behalf the invoice is made.
Date of Invoice.
Details of the product/services being provided to the consumer, including price per unit and quantity (if applicable).
Amount due in total (including all taxes).
Conditions and terms.
Any special instructions for the customer (if needed).
Formats
There are a variety of proforma invoice formats available. You must choose the one that is most appropriate for your business. Many of these invoice formats are word or excel sheets that you must import, fill out the information in the file, copy, and export to PDF before sending to the client.
Note
Please notice that a proforma invoice is not the same as a final invoice; it may also be referred to as a quote. The commercial invoice is created after the customer has agreed to the quote or proforma invoice you shared and is often known as a purchasing order.