Start Invoices in 8 Simple Steps
To request payment from their customers, small enterprises need to make specific invoices. Business owners should build their own professional-looking report or use a pre-made invoice format to make a business invoice.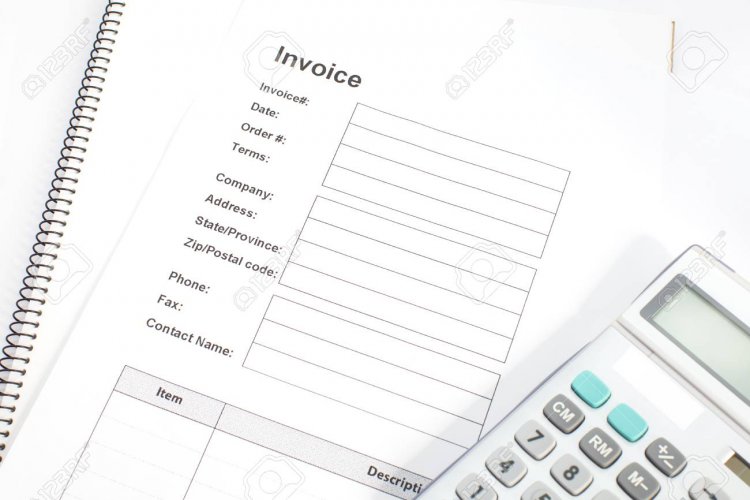 The important financial accounting information that consumers use to make payments should be included in a company invoice, including an itemised list of the services rendered, payment date, and the estimated sum due, including relevant taxes. It will help you get paid quicker for your work by producing an invoice that is professional, easy to understand, and well set out. To request payment from their customers, freelancers and entrepreneurs need to make professional business invoices. Follow these simple measures of invoicing and start billing for your services:
1. Adding Logo
Build a document header and add the company logo on top of it. You can select a Word invoice template that includes a header with space for your logo if you make a business invoice in Microsoft Word.
2. Business Details
You'll still need to put the contact details of your firm in the invoice header. Include the company name, address, phone number, and email address.
3. Clients Contact
Add the client's contact information to the invoice just below the header. Include the correct name for the contact, who may be someone in the billing section of the company rather than your regular business contact. The client's address, phone number, and email address should be included.
4. Invoicing Date
Add to the report the date you are planning the invoice. Including it in the contact info of the client.
5. Mentioning Payment Due Date
In the company invoice, add the bill date to make sure it stands out as compared to the invoice date. To make it pop off the paper, use a bold font or different font colour. Be clear on the due date of the bill: write down the date in full, such as "Payment Due December 31, 2018" instead of using subjective payment dates such as "Payment Due in 30 Days."
6. Service List
The services you rendered are the main part of your company invoice. In this portion of your invoice, including the following:
A brief outline of each service
The total number of hours worked or the amount sold
The price of pay
A subtotal of fees for each individual service
7. Adding Total Amount
Connect the total sum required, plus tax, to the invoice. Write the total in a big, bold font on the invoice so that when you look at the page, it grabs your attention.
8. Payment Terms
At the bottom of your invoice, list your payment terms, including the payment options that you accept. If you intend to charge late fees for past due invoices, describe the details of your late fee policy.