MrBiller a Swift Invoicing Software
Mr.Biller is Australia's best free invoicing software for all kinds of businesses. MrBiller a swift invoicing software helps you to create invoices without any hassle.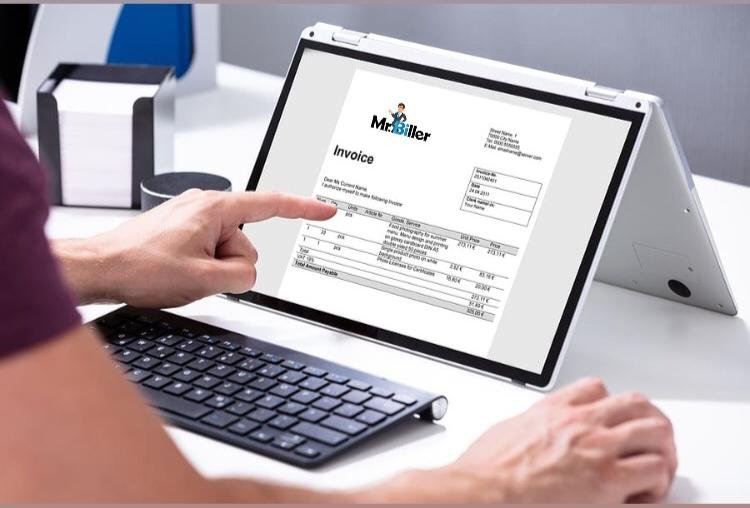 MrBiller a Swift Invoicing Software
Back in 2012 finding tools for businesses was a big task. MrBiller was created as a tool by our parent organisation Cleaning Mate. We are so content with the item that we have chosen to make it financially accessible to different clients having different sizes of businesses. So, we ended up creating and launching our product so it becomes easy for businesses to create invoices at a super-fast time. From that point forward, our group has been chipping away at making Mr.Biller the most easy-to-understand independent venture invoicing stage for all businesses.
''Everything in one spot so you can maintain a superior business''.
Our simple invoicing framework allows you to bill your customers and get paid quickly. You can follow pay and costs easily and comprehend your business better with our reports and dashboards. The Mr. Biller application has been intended for simple use and requires just essential PC abilities and information. It's simple and reasonable for everybody.
''Every size of business owners will find MrBiller a swift invoicing software''.
MrBiller Features
With Mr.Biller free web-based invoicing and proforma receipt programming, you can undoubtedly make and alter the template of your invoice with your organisation marking. That means you have zero brandings from our side. When you're prepared to charge your customer, just send your invoice through email, download a PDF or print it with a tick.
We make it extremely easy and simple to invoice your customers. The recently added feature in Mr. Biller dashboard is where you can have an insight into all your business and development measurements. Isn't the diagrammatic representation of the charts is the easiest way to have a detailed look at your business statistics? Obviously, it is simple to view and easy to understand. We need you to comprehend your business better on the grounds. Your business growth is directly proportional to our growth. Because we help in making invoicing simpler and make it easy for your business.
Invoicing has never been this simple! Computerised installment updates are an underlying component of Mr. Biller. Invoicing updates let you send your clients a programmed email update about their forthcoming invoice installment. When you set up this component you are generally all set. You can turn this component on and off anytime. Isn't so simple and automated!
We Attempt to make innovation accessible to clients at a reasonable expense. We have faith in technology, and that is the reason we are making innovation effectively accessible to utilise. Everyone has their own rights over technology. We will keep on dispatching more tech, which will have an effect in customary business sectors. Mr.Biller doesn't put any restrictions on you. You can give unlimited invoices, arrange unlimited customers, and limitless products.
Customer Support- We have no mandatory rules that the client must possess a credit card to make the payments. We also offer help from Monday to Saturday all day. To converse with us, mail us at [email protected] or call our local number (within Australia).
Trial Period
With our free preliminary, you'll get limitless admittance to Mr. Biller's internet invoicing administration for 30 days. This incorporates admittance to every one of the highlights publicised in the Enterprise Plan with definitely no agreements or charge card installments required. You'll even get online help to help answer any inquiries you may have.
We comprehend that invoicing is a typical worry for every client. Having begun this excursion in 2012, we have figured out how to get by as a free web-based invoicing administration for a very long time all without taking cash from our customers or promoters. This demonstrates that Mr. Biller will be around for quite a while. You can have confidence that we're not going anyplace at any point in the near future.