Platinum Electricals- New South Wales
The Platinum Electricals Experience all started from a ''man in a van'' to a start-up in New South Wales, Australia.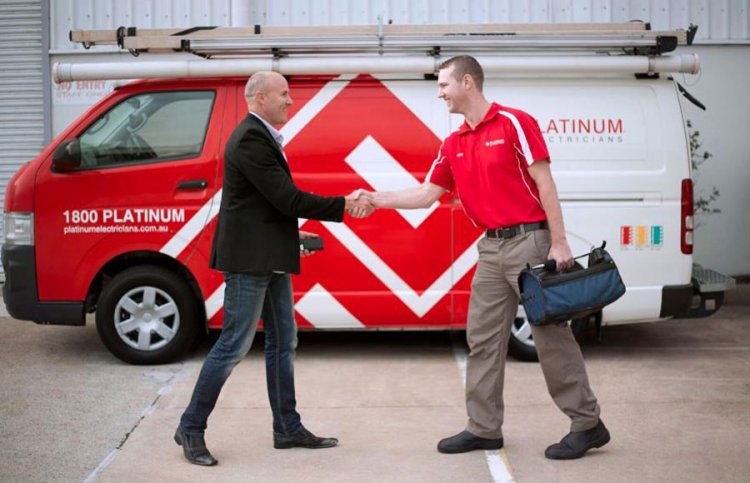 Founder
Joshua Nicholls, at 22 years old, founded Platinum Electricians in December 2001. Platinum quickly outgrew its original purpose of having a few people so he wouldn't have to 'work on the equipment,' and became one of Australia's fastest-growing firms. In today's world, Platinum has over 160 vehicles on the road across Australia, employing over 350 people. However, as the firm grows, the Platinum team is most excited about the social effect they may make through their Platinum Foundation. Platinum has a track record of developing its original firm from one van to 30 people in five years and can give you all of the ideas, methods, and resources you need to start your own business. They've put a lot of time and effort into research and development, and certainly, they've made blunders along the way! As a result, joining Platinum provides you with a solid foundation and a wonderful jumping-off point.
Team
A nationwide network of electricians to meet your specific requirements. With over 300 electricians on staff, the team is well-versed in all aspects of industrial and commercial electrical work, from maintenance and upkeep to projects and all in front. Their staff provides unrivaled customer service and quality craftsmanship. They provide a lifetime warranty on all of their work, ensuring that you are working with the finest in the industry. Their mission is to be the best customer-focused electricians in the world. And their goal is to provide consumers with a " Wow " experience that will leave them smiling and remembering the company.
Certifications
As Triple Certified, multi-award winners with stable and strong development from 2001, you can rest certain that you're working with a solid company that will meet and surpass your expectations in providing excellent service. You're not simply another number with Platinum. They've built their company on connections, and they're committed to staying in it for the long run. They're not here to just make a sell; instead, they're here to actually assist your company. All of the electricians and support staff are industry specialists that will give you the finest solutions and service possible. The team understands that waiting for a craftsman or knowing what's going on with your task is inconvenient, which is why they created Platinum "One Point." For all of your jobs, including bookings, changes, invoices, and anything else, you'll have a dedicated account manager. The entire Platinum team, from the office staff to the on-site electricians, are excellent communicators who will keep you informed at all times. They'll explain what they're doing and how they're doing it so you can get the greatest results. They place a premium on ethics and reputation, and they have staff on your side. They take pleasure in providing excellent service and workmanship as Master Electricians. All of the electricians are properly licensed and adhere to Occupational Health and Safety regulations. All repairs and installations come with a complete lifetime warranty, thanks to the team's stringent quality standards.
Web-Based System and Support
All of the systems in the Platinum company are web-based and simple to use. They employ job management software, an intranet with an instruction book and accompanying templates, and vehicle tracking to run a successful firm. The Platinum team will teach you business skills that will help you achieve a healthy balance between work and life. They think that business should not come at the price of time spent with friends and family, as well as hobbies. They aren't a "set it and forget it" model, so support is always available.
Franchise
Franchisees frequently call the home office for help on a daily, if not hourly, basis. The company's core goal and drive are to train and nurture leaders who can expand their own businesses, rather than spoon-feeding work to franchisees. You'll be set for life if they show you how to do it! They do attract major national corporations with work all around Australia, which means we offer their franchise owners a lot of work by default.
Website: https://www.platinumelectricians.com.au/nsw/
Address: Corner Main St & Civic Way Level 1 The Cutaway Rouse Hill Town Centre, Rouse Hill NSW 2155, Australia
Telephone: +61 1800 752 846