Simply Maid- Sydney
Simply Maid relieves families from the strain of housecleaning, allowing them to spend more time together and enjoy the benefits of living in a clean and tidy home. Moving forward, they want to make a difference in the local lives of Australians by providing work opportunities and allowing families to pursue their passions.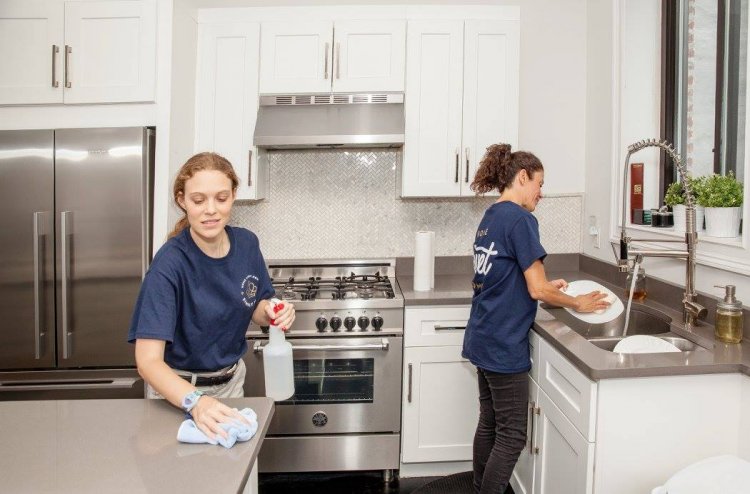 Simplicity is one of their core values. Their streamlined simple online booking system allows you to hire Simply Maid's cleaning services within a few clicks. You may book a clean with us in less than a minute and feel confident that the organisation's cleaning experts will arrive on time and well equipped to begin the cleaning process. The process is simple and quick. When you work with Simply Maid, you can count on complete transparency and honesty. There are no hidden fees, unpleasant surprises, or upsells; only straightforward, transparent, and honest communication, dependable, professional, and thoroughly verified cleaning staff, and honest functioning customer service. The professionals a well trained and complete the given work in a smooth and effective way.
Founder
"Huy Hoang concentrates all efforts on promotion and company growth. He is interested in creating a seamless user experience, and he uses contemporary technology to make people's life easier and more pleasant. Travelling and learning more about the lives of individuals from various cultures are two of his favorite things to do. Prior to Simply Maid, He worked in the IT industry with a variety of small and medium businesses."
Services
Convenient and Tension-free
They take full advantage of the latest technologies to make the time with them as convenient as possible. Everything you need is just a click away, including managing your cleanings, instant chat response, rating the service, payments, and receiving customer support. They care more about everyone's happiness and satisfaction than just getting the task done and being paid. It's a win-win situation for the customer and the service provider. They aim in operating a legitimate business and provide everything they guarantee. The employees are adequately compensated to support their families and lifestyles. They're all about making win-win situations! The aim is to make sure that everyone wins and is happy, whether you're a client or a member of their team. Customer service is something they're very passionate about.
If you schedule a service with Simply Maid, you are subject to the following and conditions. Simply Maid is a digital platform that lets customers schedule cleaning and other services. If you have any concerns about these conditions, please send them an email or give them a call, and they'll be delighted to clarify you in better and clearer detail.
A Labour Hour
It is defined as one unit of work performed by a single professional. As a result, a team of two experts performing one hour of work equals two labour time. Please contact the office before your scheduled cleaning if you have any queries about labour time or billing processes. Any hourly work must have a minimum of 3 labour times. Labour costs may include time spent loading and unloading materials.
Rates
All rates are calculated using time averages depending on the number of bedrooms and bathrooms in your residence. The majority of the cleaning jobs are finished far ahead of schedule. Some properties, on the other hand, require special care in order to give a thorough cleaning service. The rates for a standard cleaning house are interpreted as follows of maximum cleaning time in Labour Hours. Simply Maid has the option to re-evaluate charges at any moment, based on the time it takes to complete the services that satisfy the customers' requirements or expectations. If the cleaning time differs considerably from the maximum time estimate, they will contact the customer to consider various pricing or service modifications. The dedication to the customers is reflected in their Happiness. The team guarantees a fresh clean household. To that end, they put a premium smooth online booking process, excellent customer service, and high-quality cleaners. Make a reservation for your service and sit back and relax. They'll do all measures to make your home a happy place.
Location- Suite 125, 377 Kent Street, Seabridge House, Sydney, NSW, 2000
Contact- 1300 009 363
Website- https://simplymaid.com.au/