Clean & Clean Australia- Melbourne
Clean & Clean Australia is headquartered in Melbourne and has been offering expert commercial cleaning services throughout Melbourne Victoria for over 20 years.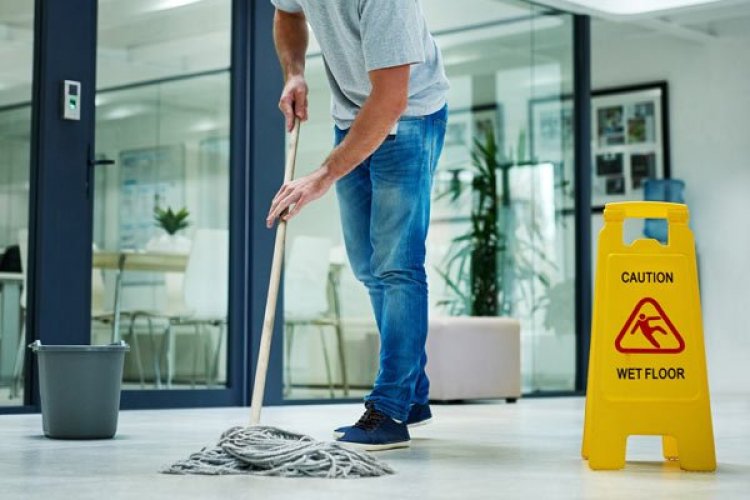 Clean & Clean Australia have a strong, devoted staff of cleaners who focus on cleaning offices, schools, educational facilities, child care centers, medical centers, gyms, and athletic complexes.
Clean & Clean Australia's team frequently caters to the services and demands of a wide range of businesses in Melbourne, both local and global. They recognise that paying workers, medical insurance, and even transportation fees may be too expensive for sole proprietors and small to medium-sized enterprises. Clean & Clean Australia's aim is to deliver cost-effective cleaning solutions to Melbourne companies. The employees are highly trained, dependable, honest, and police-checked, guaranteeing that you are dealing with a respectable cleaning business that provides one of Melbourne's top commercial cleaning services.
Cleaning services for hospitals are among the clients.
shops and stores
education and health
body corporate and strata associations
hospitality and leisure industries
government buildings and public spaces
offices and businesses
Clean & Clean Australia is committed to assisting you in establishing a clean atmosphere in your workplace. The expert technicians of cleaners have several years of expertise in the business and provide professional cleaning services throughout Melbourne and the surrounding cities thus you don't have to do it by yourself. The professional cleaning agents are available 7 days a week, whenever you need them. They can customise the cleaning services to meet your specific needs. They can provide assistance within 2–24 hours if you have a cleaning urgency.
Clean & Clean Australia's Team Provides
They offer a thorough cleaning service to the customers. They take pleasure in collaborating with industry suppliers to provide customised cleaning services that meet the clients' needs while also keeping up with the newest cleaning trends and supplies. They provide safe, ecologically friendly cleaning products that are within the budget. They focus on:
Corporate Social Responsibility
Checks and Quality Assurance
Environmental Concerns
The Importance of Recycling
Clean and Clean Australia's crew is adaptable enough to accommodate any additional cleans you may desire. Such as during the annual Christmas party or to celebrate a recent office sales event. All basic cleaning services for workspaces, kitchens, bathrooms, boardrooms, and common rooms are included in the office cleaning services in Melbourne and throughout Victoria. The system covers interior, foyer, and front-of-house reception areas, as well as window cleaning and deep carpet cleaning. The contract can also include consumables, so you don't have to worry about forgetting to replenish. They also provide outside cleaning services, which include car parks, gardens, and the surrounding area. Cleaning services are provided on a daily, weekly, and monthly basis. Clean and Clean Australia also offers a comprehensive range of regular cleaning services, including:
Carpet Cleaning Services
Cleaning Tiles and Grout
Cleaning at a Greater Extent
Maintenance of Hardwood Floors
No office clean is too little or large for the staff to handle, and they provide a variety of cleaning plans and alternatives to fit the customers' specific demands, schedules, and budgets. Cleaning services may be provided during or after business hours, depending on the specific needs of each company.
Phone- 0451 849 976
Working Days- Mon-Sun (Open 24 Hours)