Australia's Self Made Teen Billionaire- Jack Bloomfield
Australia's self-made teen Billionaire Jack Bloomfield is a self-proclaimed and self-promoted youngest billionaire, was born and raised in Brisbane and was financially smart from an early age.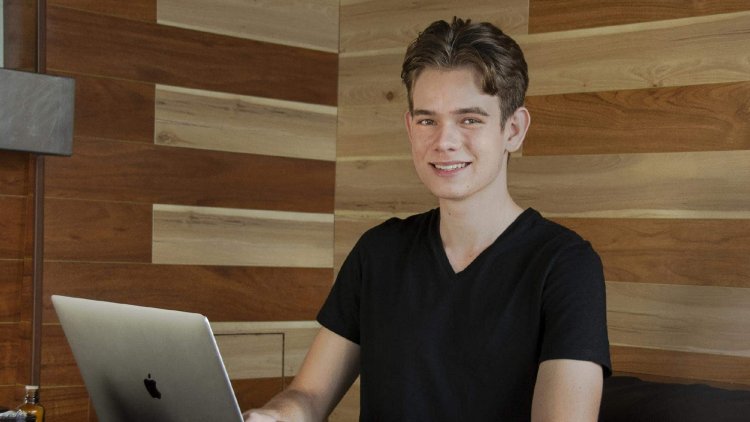 Startup Period
Jack Bloomfield supplemented his income by selling lolly bags at his parent's tennis center and mowing the lawns of his neighbours. He ultimately accumulated enough money with his passive income to develop his first app when he was 12 years old. By the age of 15, he entered into eCommerce and was running online businesses selling basic products like remote controllers, flashlights, and money clips.
He began generating money by using the drop-shipping method, in which a business sells a product and then transfers the sales order to a third-party supplier, who subsequently ships the product to the buyer.
He was just 12 years old when he started to manage five online businesses, owns a brand new BMW, and makes a million dollars each year. At the age of 17, Jack Bloomfield, became a Teen Australian entrepreneur, has become one of the country's richest and most successful teenagers. At school, Jack spent his lunch hour operating numerous enterprises from the classroom, having mastered the skill of combining academics and running his own businesses. Despite his success, the serial entrepreneur believes that educational institutions should do more to support business-savvy students.
According to Jack, "I had always admired how successful individuals handled their businesses, so I decided to give it a go. And it wasn't simple; I had no clue where to begin or what to do, but putting everything together and making it work has been an adventure."
Jack's parents operated their own business when he was growing up, therefore he grew up in an environment that already running a business. Jack has seen the firsthand grind, the hustle, and the work that goes into starting a business. After beginning a business, Jack understood that the next step is to put in a lot of effort. According to Jack he says, we've moved on from pushing youngsters to learn to code but learning how to manage individuals who know how to code and how to put a project together are equally important skills.
"I don't know how to write; I can use a drag-and-drop builder and operate a computer. Anyone can get started right away." Disputify, his first venture, helps to tackle the $29 billion problems of chargeback fraud. Disputify detects potential fraudulent transactions ahead of time, allowing businesses to block them before they happen. Over $10 million in transactions have been examined by Disputify. The app is now in closed beta, with Neto and Stripe connections on the way, with more to come.
The media, predictably, couldn't get enough of this corporate prodigy. A fast Google search of Jack's name turns up a slew of newspaper stories and TV interviews praising his achievements. Tony Robbins and Mark Bouris have both been on Jack's stage. The primary success of Jack has also landed him on The Today Show, Channel 10's The Project, Sunrise, Forbes, news.com.au, and other media outlets. Jack spends a lot of time advocating for the expansion and promotion of professional skills education in schools Jack is also a member of the Australian Institute of Company Directors, where he is the youngest member.
Nobody can deny that the internet can be a collective mind of conspiracy and nonsense. But the same questions arose again and again: how does Jack Bloomfield make his money? What are the titles of his businesses? What exactly do they sell?
Despite his well-publicised success, Jack never reveals the nature of his enterprises; they are simply referred to as "eCommerce stores" in passing. That isn't a problem in and of itself, but the young billionaire is now taking advantage of his business image by offering online eCommerce classes through his website.
Jack's view over teaching business during schooling, "The issue is not that the Australian education system does a wonderful job of teaching millions of Australians," Bloomfield said. "The problem is that none of that material is ever discussed in school when it comes to beginning a business." "It's all the same old doctor or lawyer choices." You just raise your hands in the air when it comes to doing something different.
Teen Entrepreneurship
With thousands of Instagram followers and thousands of daily story views, Jack's inspirational tale has influenced the lives of many people. Even while still in high school, Jack has continued his purpose of educating, sharing, motivating, and leading as a headline act. To bring his narrative and abundance of knowledge to the international stage, Jack has already worked with some of the greatest names in the field, such as Success Resources International. Jack is extremely enthusiastic about business particularly teen entrepreneurship and actively promotes it both in Australia and throughout the world.
Jack is the ideal complement to any stage, with his extensive understanding of youthful entrepreneurship, web marketing, brand creation, and much more.