ELR Plumbing- Victoria
ELR Plumbing in Victoria has over 15 years of Colourbond roofing installation and re-roofing experience.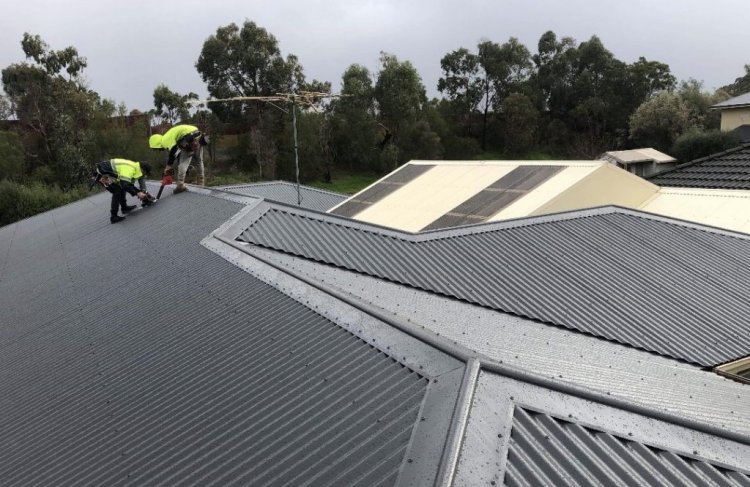 ELR PLumbing started the business relationship with open communication, integrity, and prompt service since they truly understand customer roofing demands. They value the size of the home and project. They carefully choose and handle any roofing project from the start, ensuring that customers receive high-quality results.
Founders
Managing Director- Taylor Waterworth
Taylor has 8 years of expertise in all elements of roofing and is a certified and experienced roof plumber. Taylor provides his consumers with an honest and hassle-free service. Taylor will be your primary point of contact from the beginning to the end of the project. Taylor takes pride in maintaining high levels of communication, quality, professionalism, and punctuality on all tasks, no matter how big or small the project is.
Business Partner- Dave Paull
Dave has been in the roofing sector for over 13 years and has a wealth of knowledge. Dave completes each project with care and expertise as a certified and trained roof plumber. Dave can accurately detect issues and propose the best course of action based on his considerable experience working on both home and commercial premises.
About ELR Plumbing
Request a price quotation. Quick but with no strings attached. It's possible that your new roof will be shockingly inexpensive by choosing the right company.
ESL Plumbing is ''ENERGY-EFFECTIVE, COST-EFFECTIVE, AND SUSTAINABLE''
The weather in Australia may be harsh. To protect your house and belongings from the elements, you'll need roofing that is efficient, cost-effective, and long-lasting. If you're a homeowner in Australia, your roofing installation or re-roofing should include the following:
Be economically beneficial.
Be low-maintenance.
Long-lasting.
Fashionable.
Colourbond Roofing & services
ELR Plumbing knows that roofing is a long-term issue, not a seasonal one. They're a full-service roofing company that specialises in re-roofing and embraces new roof installations using colorbond steel roofing, which has won several awards. Steel roofing from Colourbond provides customers with quality and variety. Aside from that, they have a total of 22 color options. Complement the outside and interior design of your property. Clients may pick a roof colour scheme for the style of your home and adds value. Colourbond steel is a sturdy, durable, and energy-efficient steel that has been tried and tested in Australian conditions to provide exceptional long-term performance.
ERL constructs a stylish and vibrant roof. The cost of Colourbond roofing is a long-term investment. The Colourbond roofing is less costly when compared to the entire cost of a pressed steel roof and corrugated iron.
Furthermore, when all factors are considered, it easily outperforms a concrete tile roof. As it does not require the use of any additional materials for fastenings to withstand severe circumstances. The roof is the crowning glory of your home. It substantially completes and complements the overall aesthetic of your property. ERL Colourbond roofing never loses its luster over the course of a decade. It improves the curb appeal of your home, increasing its market value.
The estimates are thorough and complete, including everything from roofing to guttering to fascia and insulation. They offer a complete roof installation and re-roofing service, and they are authorised to provide professional guidance. They provide you expert advice on colours and designs, as well as on-site assessment and installation of fascia and gutter to update the look of your home. ERL Plumbing Colourbond roofs are readily cleaned with a simple roof wash. 3 to 5 years is an optimum period to avoid moss, lichen, and algae growth cover. The crew would gladly take care of the cleaning for the clients. Furthermore, if you collect rainwater for usage, experts take special care of your roof. They make certain that your water supply is clean and continuous.
ELR Plumbing also has access to a broad selection of supplies through its number of local suppliers, which they combine with their 15 years of experience in the roofing sector to ensure that customers receive the most premium services. The new roof will be installed promptly and with little interruption to the client's property by the clean, courteous, and skilled staff.
To know more about pricing and more details regarding the services provided please visit their website.
Contact
Telephone- +61-402224367
Website- www.elrplumbing.com.au
Service areas- Berwick, Victoria, Australia
Address- High Street 3806 Berwick, Victoria, Australia