All For Her Gifts- Kiara Clemente and Emily Genoese
All For Her Gifts, founder Kiara Clemente and Emily Genoese have created a one-stop shop for all of your gift-giving requirements.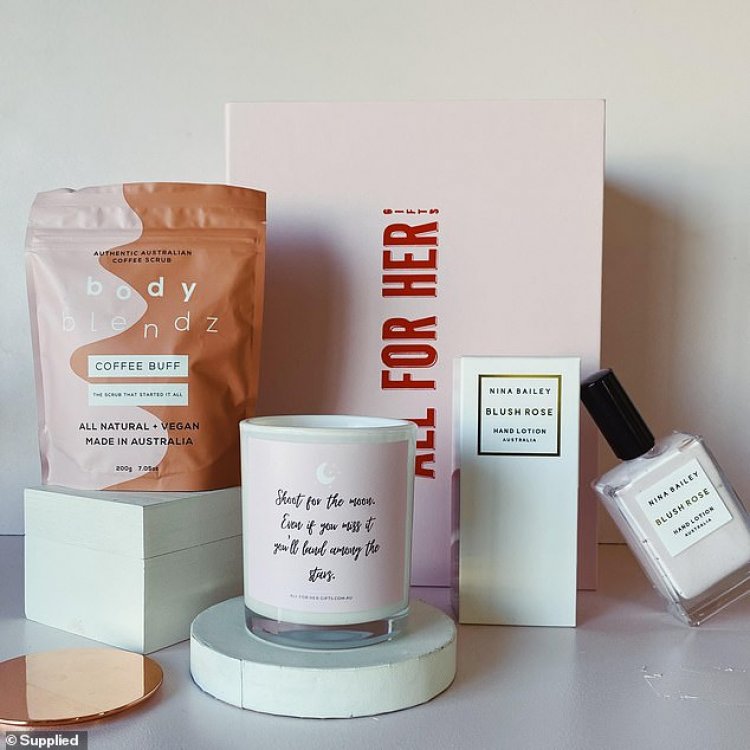 Whether you've been looking for a present for your mother's birthday, anniversary, Valentine's Day, or to lighten up a depressed best friend, they've got you covered! They are committed to providing you with the most convenient gift-giving experience possible. Not to mention that you will also be supporting small businesses in your community. They really hope you love their products as much as they enjoy making them for you!
All For Her Gifts was founded in the midst of the Covid-19 Pandemic by Melbourne-born best friends Emily and Kiara. They realised they needed a one-stop-shop, online gifting solution after attempting to find gifts for their family and friends and being unable to see loved ones during the pandemic. Their motto was to spread love during these unusual times and let someone important know you're thinking of them.
After stumbling across a successful side job during Australia's countrywide lockdown, two Melbourne friends have made an additional $100,000 in a year. While working full-time at an accounting business in 2018, Kiara Clemente, 22, and Emily Genoese, 25, met and became close friends. During their lunch break, the two used to discuss company ideas.
Backstory
However, it wasn't until Australia's first shutdown in March 2020 that they recognised they'd hit rock bottom. "During one of the occasions, gifting her best friend was one of the important tasks, She went online a few days ahead of time to look for anything, but nothing was able to reach her in time. She also wanted something personalised gift for her bestie and to cheer her up during lockdown. There was, however, nothing. As she put it, "Here's another company to add to the list." As a result, 'All For Her Gifts' was established, with the goal of providing ready-made customised gift boxes for those who are caught in lockdown.
They launched the firm while working full-time and studying full-time, with Ms. Clemente completing a double degree at Monash University and Ms. Genoese commencing her chartered accountancy examinations. Because of their degree, they had the knowledge of how to establish a business. They initially discussed the concept with friends and relatives, who were enthusiastic. Later they invested $10,000 in the company. They used the funds to register their company name and purchase a website domain. They didn't have the time or desire to launch All For Her Gifts until June, when Victoria's second lockdown began, lasting 112 days. They began selling on August 10 and had iconic success. The girls mailed 30 boxes to social media influencers as part of their launch, with the hopes of getting their product promoted on their platforms. It was effective. It happened very immediately. They received about 60 orders each week in their first month.
Motive
They went through a lot of restless nights. They even sought the aid of their parents to keep track of their orders. The business began to pick up steam in September, just two months after they opened their virtual doors. In only one week, they made $24,000. They've sold over 1,000 boxes and earned a little more than $100,000 in total. It's all going back into the company to help it expand as much as possible. They haven't taken anything out for their own needs. Their products are geared at joyful events such as birthdays, housewarmings, baby showers, and engagement parties, as their company is based on individuals losing out on rites of passage under lockdown.
Customers may select from cardboard, acrylic, or perspex boxes, with prices ranging from $22 to $39.95. DIY candle kits, flowers, and stationery are few examples of personalised things that can be included in the package. Check out their website for more detailed information on gifting.
Website: https://allforhergifts.com.au/
Mr. Biller's Team Wishes All the Best!!