Canva- Online Graphic Design Platform
Canva is an online graphic design platform developed in Australia that has shaken the industry by displacing pricy, intricate software that has kept design out of reach for the majority of users. Create social media graphics, presentations, posters, blog graphics, invites, and more using the design platform.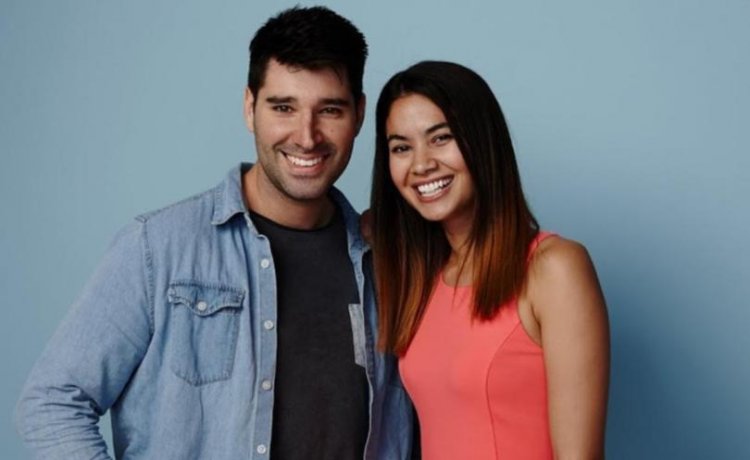 Founders- Canva
Melanie Perkins and Cliff Obrecht founded Canva after taking out a loan and hiring a tech team to start Fusion Books, which is currently Australia's largest school yearbook publisher and has grown into France and New Zealand. It's one thing to establish a business. It's another thing entirely to launch a company that competes with big giants like Microsoft and Adobe. But that's precisely what Melanie Perkins, an Australian entrepreneur, did when she created a design product to compete with the internet giants. "Our objective was to bring the entire design ecosystem together on one website and make it available to the entire globe," Perkins explained.
Perkins, 32, is the co-founder and CEO of Canva, an online design tool that is free to use. The firm was founded in Australia in 2012 by a young founder who wanted to make the design more approachable to everyone, whether it was for logos, business cards, or presentations. She became one of tech's youngest female CEOs in just five years, at the age of 30. After two years, the Sydney-based firm is now valued at $3.2 billion, earning Perkins and her co-founder and now-fiance, Cliff Obrecht, personal wealth of $900 million. And to think, it all started with a yearbook business in high school.
A Teen's Fantasy
Perkins was just 19 years old when she had the concept. It was 2006, and she and Obrecht were both students at the University of Western Australia in Perth. The teenager would supplement his money by instructing other students in graphic designing. Students, on the other hand, found Microsoft and Adobe's systems "extremely hard," and she believed there had to be a better way.
"It seemed absolutely ridiculous that people would have to spend a whole semester knowing where the buttons were," Perkins explains. "She assumed that in the future, everything will be online and collaborative and that it would be a lot easier than these extremely difficult tools." As a result, she and Obrecht set out to make their idea a reality.
First Step
With few finances and no prior business experience, the pair began small, launching Fusion Books, an online school yearbook design company, to test their concept. Students can "collaborate and build their personal pages and articles" on a new website. The yearbooks would then be printed and delivered to schools across Australia. Her living room became her workplace, and her business partner, Obrecht, joined her, and the duo began enabling schools to print yearbooks in a very simple way. The company was a success, and it is still in operation today. But for Perkins, it was just the beginning of her "crazy, enormous ambition" of creating a one-stop-shop design platform, so she started looking for investors.
Making a Pitch to Silicon Valley
Perkins had her first major break a few years later, at a conference in Perth in 2010. After an accidental meeting with Silicon Valley investor Bill Tai, Perkins was invited to propose her concept in San Francisco. The famed venture capitalist was linking her with his contacts, evidently impressed.
Making a Splash
Perkins quickly learned that forging new ties with Silicon Valley was not but easy. Tai, a kitesurfer, was eager for Perkins and Obrecht to network at MaiTai, his one-of-a-kind retreat for investors and kitesurfers. As a result, she had to learn the sport quickly!
Expanding Team
Her new expertise came in handy. Soon after, the young couple had attracted large investors and were expanding Canva's design platform with a rapidly expanding staff of software developers.
Future-Oriented Design
Canva has already assisted in the creation of around 2 billion designs in 190 countries and has received celebrity endorsements from Owen Wilson and Woody Harrelson, among others. The firm was valued at $3.2 billion in October 2019 after an $85 million investment round headed by Silicon Valley investor Mary Meeker's Bond Capital. Perkins aims to use the new funds to grow the company's 700-strong staff in Sydney, Beijing, and Manila, as well as extend Canva's premium offerings, Canva Pro and Canva for Enterprise.
Mr.Biller's team wishes all the best!!