5 Best Software for Cleaning Businesses
If you're looking for commercial or home cleaning applications, you need something that can hold you coordinated or going from one property to the next with optimum productivity. But how would you choose the right one for you?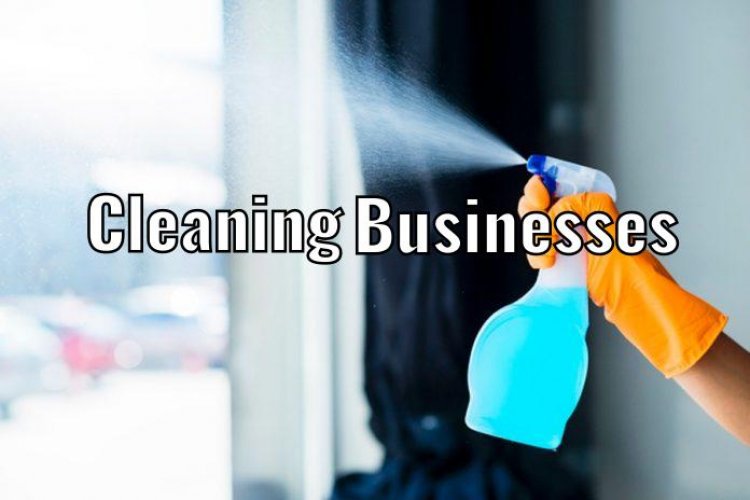 Cleaning services remain in high demand as industrial and residential development increases year after year. According to the Bureau of Labor Statistics, the industry will expand by 7% between now and 2028, which is faster than most other industries. If you own a cleaning company, chances are you'll be larger and busier.
6 top choices for the best cleaning business software
Most field service management software solutions should meet your requirements, but we selected the five options below based on how well they were likely to meet the requirements of a typical cleaning business.
1. Mr. Biller
Mr. Biller is a simple and free online accounting and invoicing system that can be used for any trade, including carpet cleaners. As a Carpet Cleaner, you can customize your bills and invoices to meet your specific design criteria. Mr. Biller's support team will be available to help you with any questions and concerns you might have also Mr. Biller offers the best pricing for their customers and clients.
2. Jobber
Jobber is ideal for a company that really needs something simple and affordable to manage their cleaners. The desktop edition is useful for those who run the project from the home office, while their smartphone app assists cleaners in remaining on top of their work. The app shows the cleaner's schedule for the day, and there are also functions for timesheets and clients.
3. mHelpDesk
The reason mHelpDesk is at the top of this list is that, although it is a little expensive, we find this software option to be the easiest to use in all of field service management. The program also includes a mobile app that allows your cleaners to manage their workload from their phones. When you're done, you can easily turn to the next task, and it even provides a Google Maps picture of the location.
4. Housecall Pro
Housecall Pro is an excellent option for the cleaning industry, although a little pricey. You get a strong cloud-based field service software option that is also easy to use — two essential characteristics for everyone in your field. It performs best in terms of ease of use. With minimal preparation, you'll be able to quickly onboard your crew.
5. Services Fusion
Service Fusion really looks ahead to aid, which is best for businesses that aren't very tech-savvy and therefore need a little help getting up to speed. And good support is always useful because you never know what kind of roadblocks you'll encounter. The app creates invoices automatically, and you can configure it to send them out automatically.
What to Look for in Excellent Cleaning Business Software?
Cleaning is, at its core, a field service activity, and you will have much of the same requirements as other field service industries. However, the cleaning industry has a few specific requirements, so search for production process software that possesses three characteristics in particular.
Cleaning companies require software that can efficiently schedule work. To be competitive in this business, you must pack your schedule as much as possible, which necessitates the use of technician scheduling tools.
Not only should your company be clean and well-kept, but so should your customers' homes and businesses. You'll need tools to help you keep track of almost everything, from taxes to insurance to day-to-day processes.
You're always running from job to job, so the last thing you need is a complicated system that's difficult to use. Definitely No! You'll need a straightforward system that places everything in front of you.
Final Thoughts
If you want to develop your cleaning service company beyond one or two cleaners desperately running from house to house, you'll need good cleaning service software.